You can share messages, posts and other content with your Facebook friends using the account. This social media platform is used by billions. It is easy to create an account on Facebook and it is quick to recover your account. Millions of Facebook users lose their accounts for various reasons. Then they wonder how to retrieve facebook passwords.
There are several ways to get your account back on Facebook. These recovery options are similar to email account recovery steps. To get their account back, users can use their email address and phone number. Sometimes, users forget their phone number or email address. What can you do? If you also have lost access to your FB account, and you are not not able to recover it back because of the reason you forgot its recovery email address or telephone number, here are some things that are important for you to know about how to recover Facebook password without email and phone number.
Many Facebook users look forward to account recovery. This may be necessary due to a forgotten password.The simplicity and security options that are provided by Facebook are the main reasons it is so popular. It has many great security features, but users sometimes have issues. Facebook offers many other options to help users in facebook password recovery without mobile number or email.
Resetting an account password gives the user access to their account again. Facebook users will usually prefer to recover their account using an alternate email or number. Sometimes, however, users might ask how to recover a Facebook password without email and phone number.
If a Facebook user cannot access their phone number or email, they can request account recovery.
Methods To Recover Facebook password without email and phone number.
Trusted Friends is one of the easiest and most reliable Facebook account Password Reset methods. This recovery method allows you to recover your Facebook account using the help of your "friends list". You must enable it while you have access to your account. If you have enabled it previously and don't know how you can use it, here are some steps to follow.
Go to the Facebook page and click on the forgot account tab
You will then be given a number or an email to help you recover your data
To move on, click "no longer having access to these".
Next, you can offer your friend's number
Enter the number of your friend's cell phone and click continue
Next, reveal my trusted contact. Then, give the name of your trusted friend.
Now Facebook will send you a code to your friend's phone number.
Enter the code given to you by a friend.
After submitting the code, the next password reset page will be opened
Create a new password for your Facebook account.
How to recover Facebook password from an email or phone number?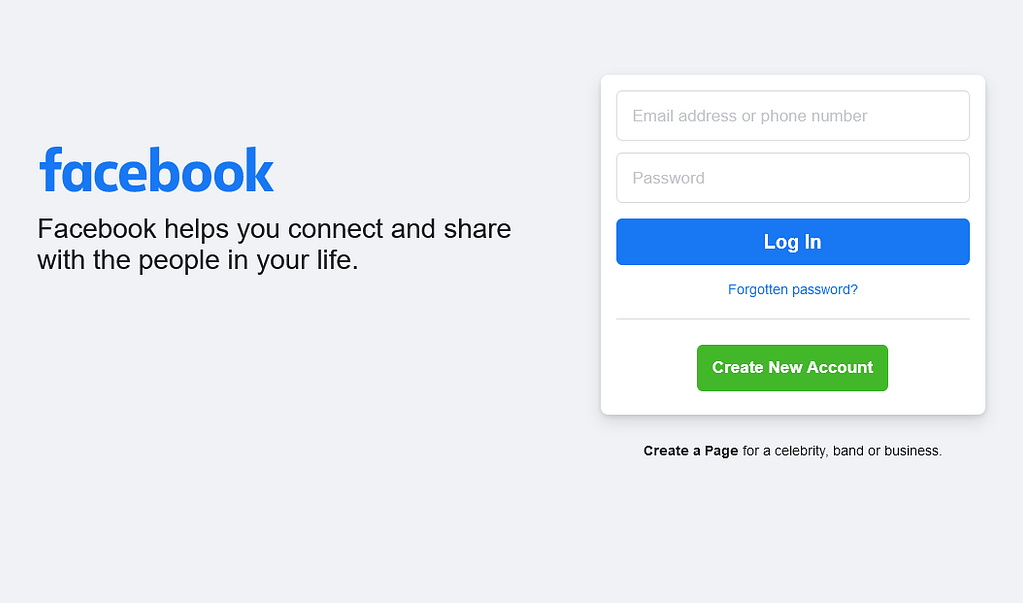 If the user has access to these details, it is not necessary to recover a Facebook account. Below is the procedure for recovering a Facebook account with an email address and phone number.
Tap forgot your password?
Next, select a phone number and an email address as a recovery option
Next, type in your number or email depending on which option you choose
Next, answer correctly a security question
You will be provided with a code to access the recovery data.
For account verification, enter the code in the recovery page.
The password reset page will be available in the next section.
For further login purposes, create a new Facebook Password and save it
Also read, How To Unblock Website URL From Facebook?
How to recover a suspended Facebook account?
If a user violates the rules of Facebook, a Facebook account is suspended. They must recover the account in order to re-use it after the suspension. There are several options available to recover a suspended Facebook account. Here are some options:
For recovery, you can use the Google account that is linked to your Facebook account.
This option will give you the security code or recovery link to your Google account.
Your ownership will be verified when you click on the recovery link or enter code in the field.
Finally, you can recover your account.
This is how to recover your Facebook account that has been suspended.
Final Thoughts
Facebook is a social media site on the internet that allows communication and data sharing. This popular social networking site is very well-liked. Registered users can create profiles, upload or transfer photos and videos, and send messages to friends, family, and colleagues. It is completely free to use this social networking site. This social media site supports 37 languages so anyone can use it. Thus, the process of how to recover Facebook password without email and phone number is as explained above. These details are also used to recover your account. These details will allow you to gain access to your Facebook account again without any difficulty. You can reach the technical support at Facebook for any questions or issues. You can reach all the contact options easily through multiple platforms. If you have not been able to recover your Facebook account successfully, you can contact their customer service team 24×7.