After the government banned 59 Chinese apps in India, The Honourable Vice President of India Shri Venkaiah Naidu inaugurated Atmanirbhar Bharat success by launching India's first social media super app called Elyments App. This 'awesome app' combines the excellent features of many apps into a single platform and offers tools for social networking, instant messaging, voice calls as well as video chats.
This app has developed as a Multi Utility App in which the user will get every facility at one place. Facilities like Chatting, social networking, video calls, shopping as well as payment facilities have also provided. The app has tested for months before launching. Let us tell you how to download and use elyments app.Elyments has been trending on top in social networking apps on the App store.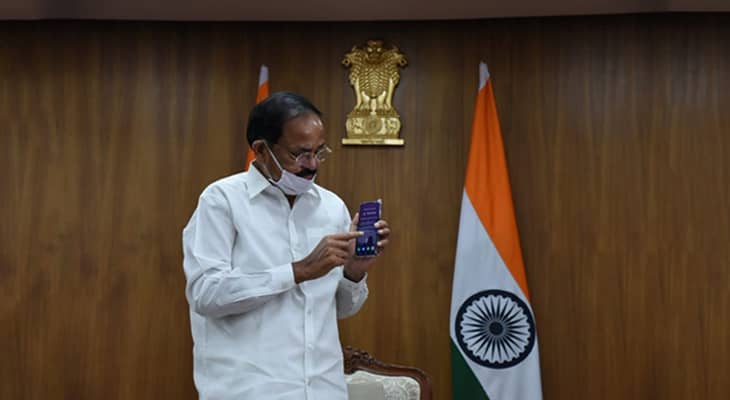 Here Are The key Points About Elyments App
More than a thousand IT professionals, who are also volunteers of the Art of Living, came together to create the 'Elyments' app.
The app is available on both Google Play Store and Apple's App Store.
The app will allow users "to connect globally and shop locally".
The app has already been downloaded over 1 million times within 24 hours and has received an average rating of 4.4 stars.
The app allows free audio-video calls and a private chat connection.
You can discover here people like Facebook.
The app gives you an excellent chat experience.
The apps support ten languages.
You can also use filters here while clicking your photos.
One of the primary key points of this app is user privacy. The elyments creators claim that the privacy of the user will not share to any third party.
How To Use Elyments App
After downloading the app, click on the option Get Start.
From here you have to enter your number by going to the next page, and OTP will come on that number.
After this, you have to enter your complete information like name and password.
After doing this, you will get the option to link your phonebook; you can also skip it if you want.
Hurray, Your account is ready to use, after this, you will get many options in the app, such as – Hub, Social, Chat, Alert.
In the Hub, you will get a variety of updates like Lifestyle, News, Bollywood, Do it yourself.
At the same time, in the social media option, people will get the option to post on social media like Facebook.
In the chat option, users have the option to chat like WhatsApp.
Download Elyments App From Play Store- Click Here
Download Elyments App From Apple App Store- Click Here
Also read, WhatsApp Privacy Policy Changes 2021